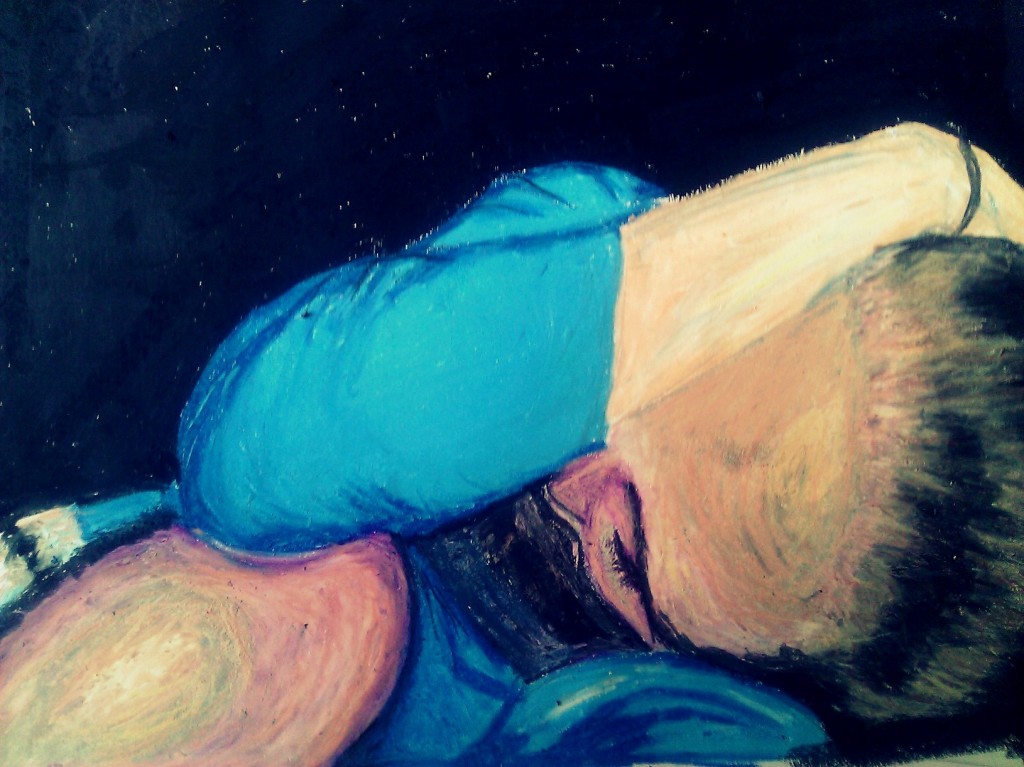 14×17″ pastels on paper
June 22, 2012
Inspired by the following passage from Somnium Mystici: A Microcosm in Terza Rima by George MacDonald:
He was no more. I laid me down and wept;
I dared not follow him, restrained the most
By fear I should not see him if I leapt
Out after him with cries of pleading love.
Close to the wall, in hopeless loss, I crept;
There cool sleep came, God's shadow, from above.