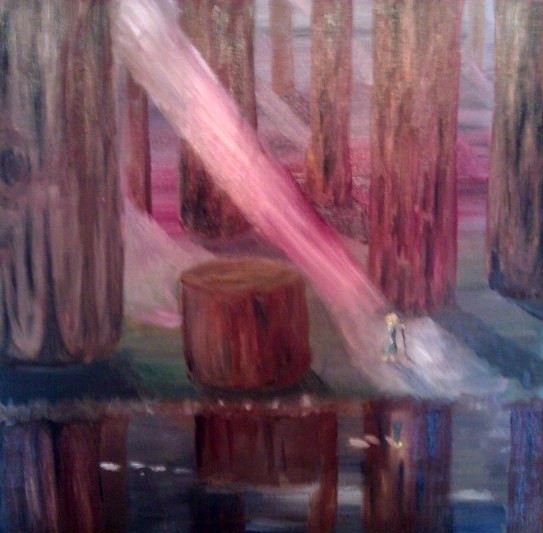 16×16″ oil on canvas
August 2, 2012
Inspired by the following section of "A Broken Prayer" from A Threefold Cord by George MacDonald:
O wilt thou hear me when I cry to thee?
I am a child lost in a mighty forest;
The air is thick with voices, and strange hands
Reach through the dusk, and pluck me by the skirts.
There is a voice which sounds like words from home,
But, as I stumble on to reach it, seems
To leap from rock to rock; oh, if it is,
Willing obliquity of sense, descend,
Heal all my wanderings, take me by the hand,
And lead me homeward through the shadows.
Let me not by my wilful acts of pride
Block up the windows of thy truth, and grow
A wasted, withered thing, that stumbles on
Down to the grave with folded hands of sloth
And leaden confidence.