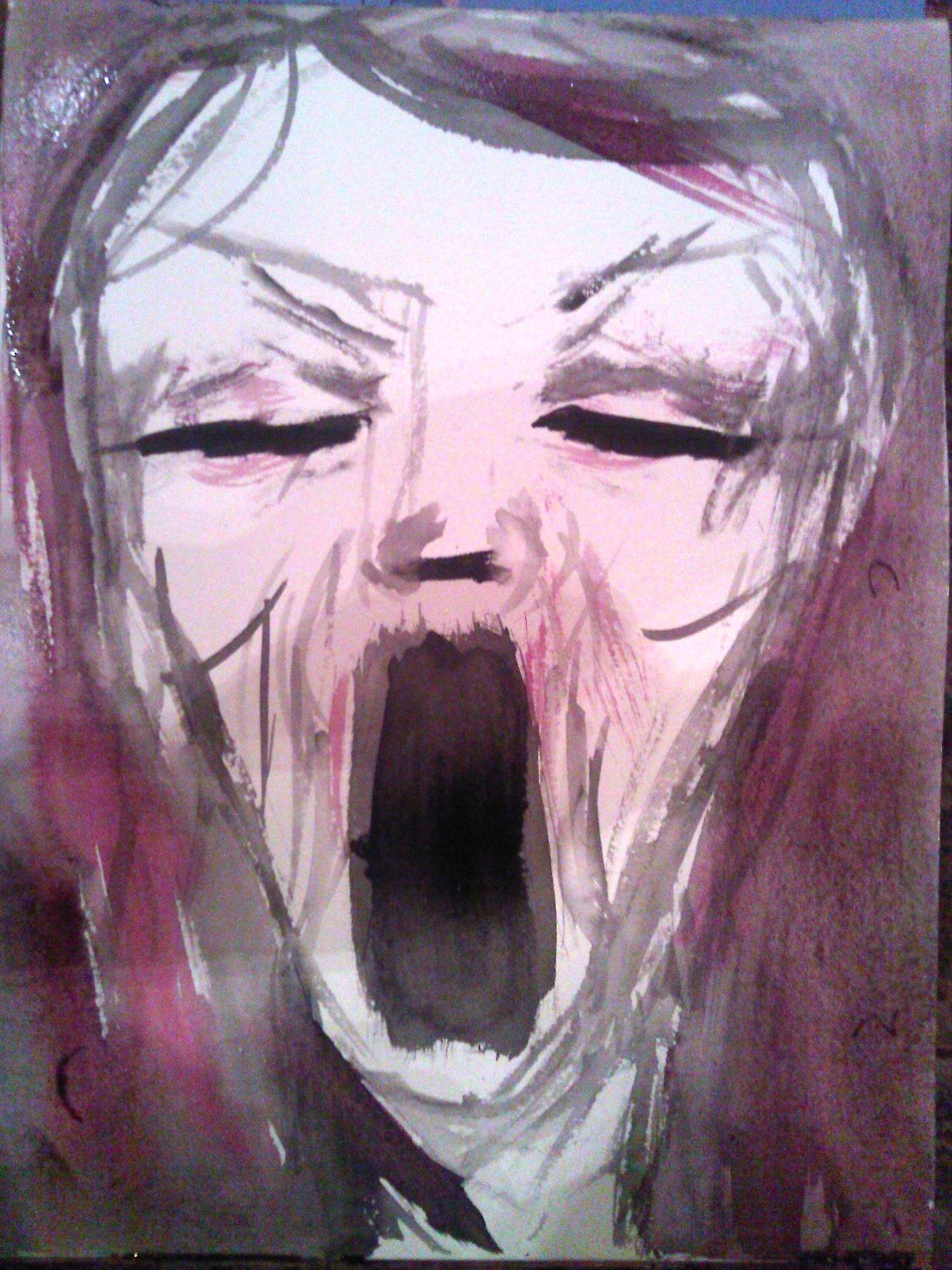 9×12″ watercolor on paper
July 19, 2012
This one comes from two passages and one scripture:
And here I lay, the child of changeful Time
Shut in the weary, changeless Evermore,
A dull, eternal, fadeless clime!…
"Alas," I cried, "I am no living man!
Better were darkness and the leave to grope
Than light that builds its own drear prison! Can
This be the folding of the wings of Hope?"
Somnium Mystici: A Microcosm in Terza Rima, MacDonald
Oh lift the burdened gloom that chokes my soul
With dews of darkness; smite the lean winds of death
That run with howls around the ruined temples,
Blowing the souls of men about like leaves.
"A Broken Prayer," MacDonald
"My God, my God, why hast Thou forsaken me!" -Christ