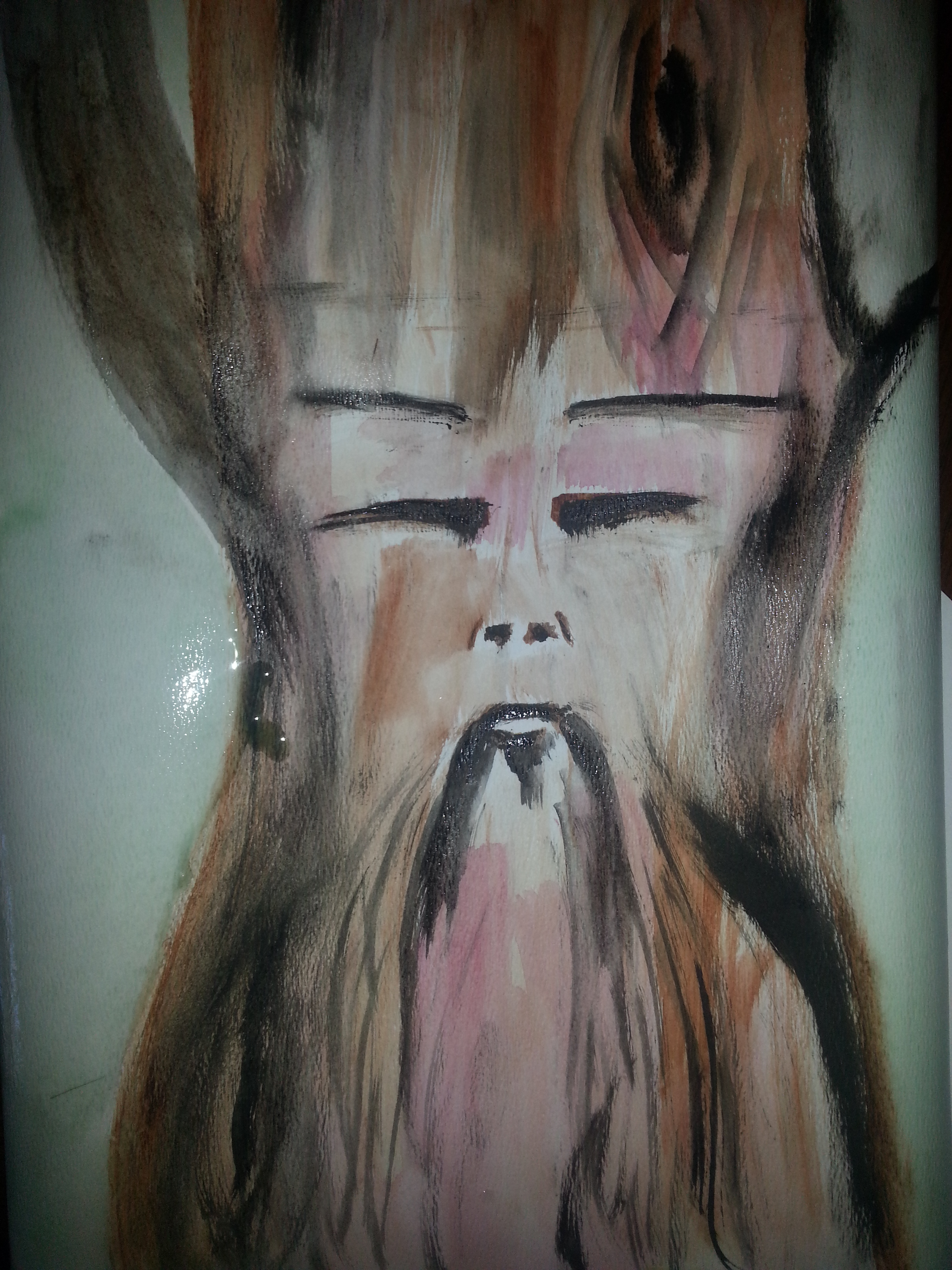 9×12″ watercolor on paper
December 28, 2012
Inspired by the following passage from The Lion, the Witch, and the Wardrobe by C. S. Lewis:
"Why, who are you afraid of?" said Peter. "There's no one but ourselves here."
"There are the trees," said the Beaver. "They're always listening. Most of them are on our side, but there are trees that would betray us to her; you know who I mean," and it nodded its head several times.